Open Dental
This is compatible with Open Dental 16.4.15 and higher. If you are running a version lower then this, it is recommended that you update Open Dental.
1. Install the IOC Snapshot software, be sure Open Dental is closed during this time. If you need a link for the download it is https://iocsnapshot.com/IOC_Snapshot.exe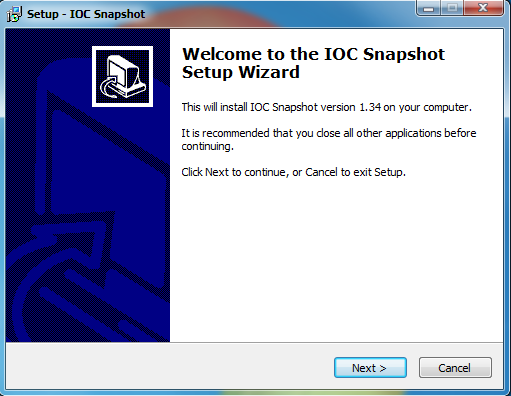 Enter in the license key when you see this window. If you would like to use a trial key, this one is good for 2 weeks.
FgKgAaQGdfufAtQBDgABARQ6EjbSfoG2H9yeiyQaNZAc3R0SWbzUbWSIWxFz7yDoZnwqN3yplLa9suVyGuVesw==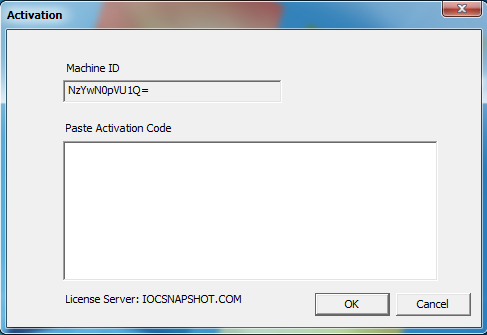 2. After the installation you will see a blue camera icon in your system tray, right click it and select Open Dental in the list of programs. Right click the blue camera again and go to Select Camera, and chose the camera you want to work with. The checkmark boxes should look similar to this: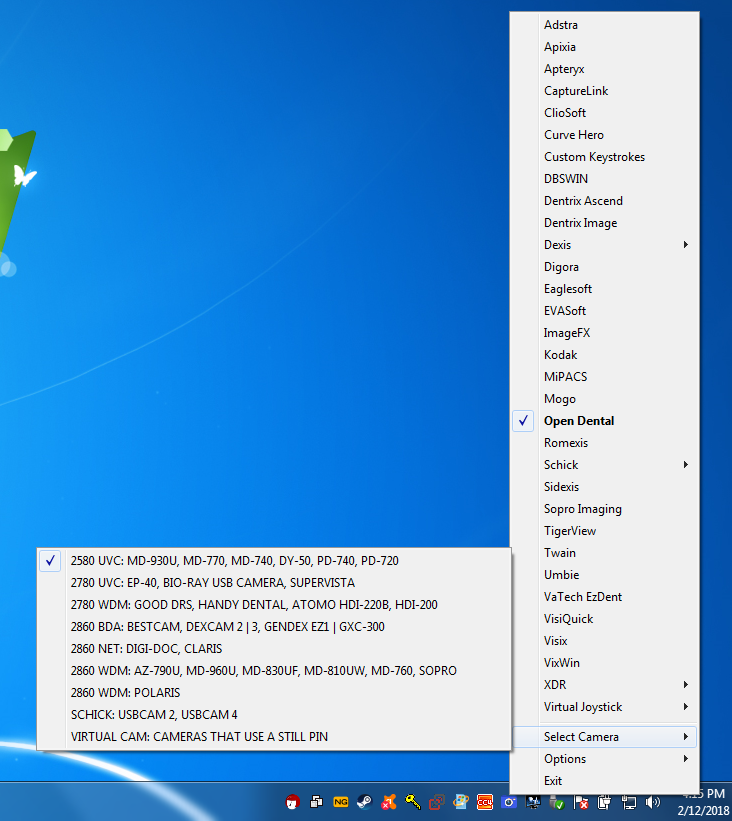 3. Run Open Dental and go to the Image Module, and click the Import button.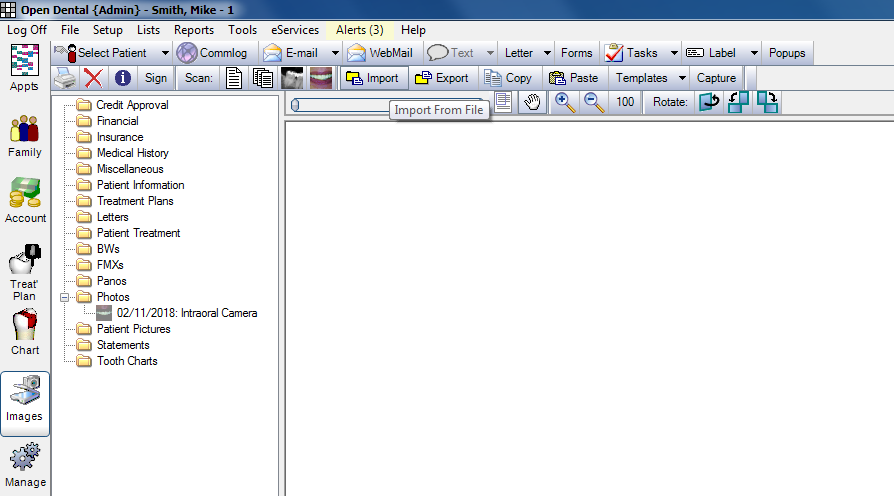 4. Take images with the camera's capture button, each time you click the camera's button you will see thumbnails created in the sidebar. You may double click the image to blow it up or you can right click on the image to delete it.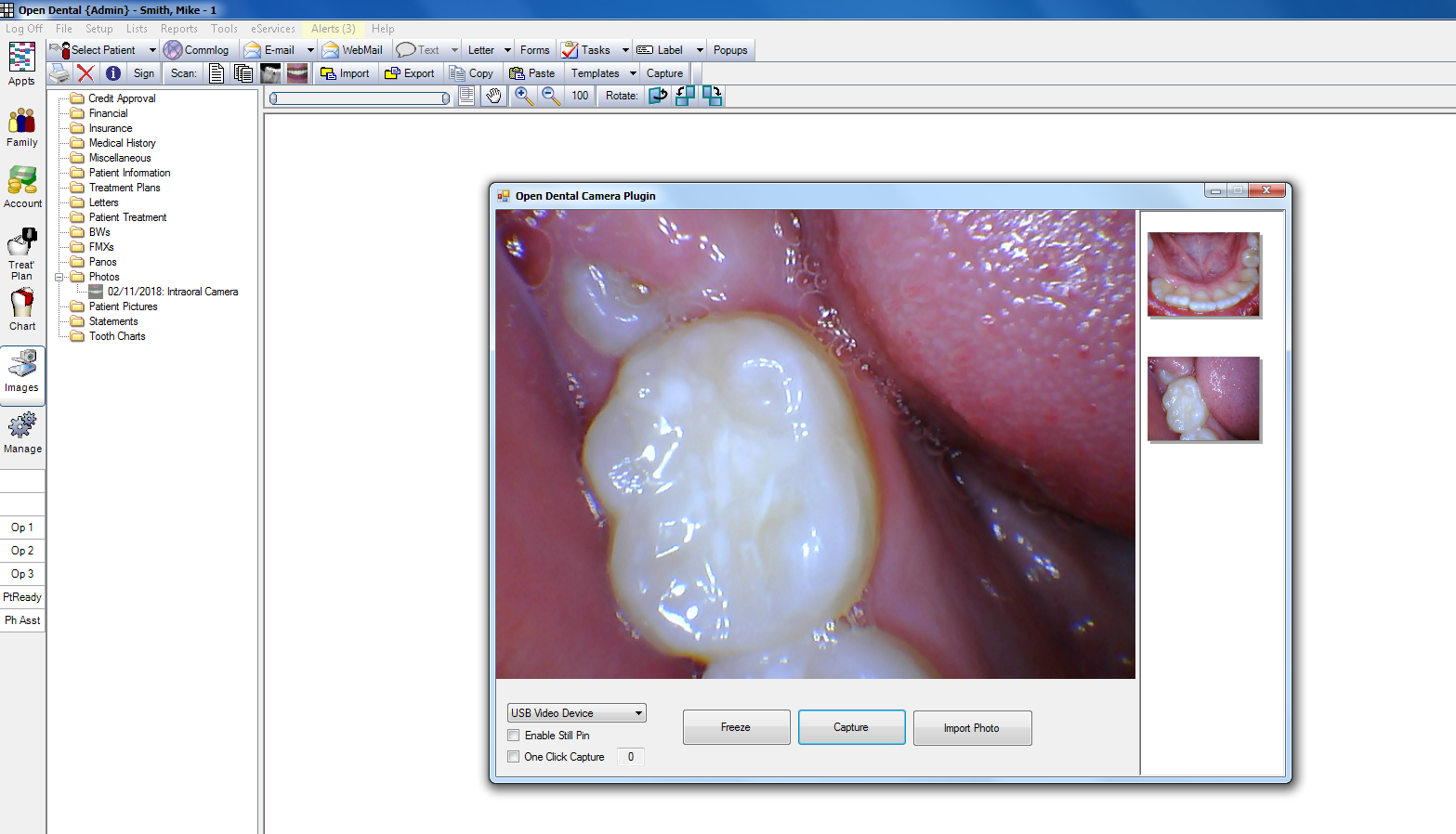 5. When you close the Open Dental Camera Plugin window, the images will be in Open Dental.